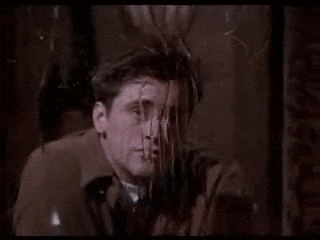 I eventually got back to freelancing in 2017, it was a humbling moment.

When you close a business.

There will always be flashbacks.

Where did I go wrong?

What could I have done better then?

The answer always pointed back to getting more customers.

With more customers...

We would have more options

We could have hired expertise

We could have stepped outside the business and build processes.

It became clear that all business problems can be solved by getting more customers.

Sounds like common sense right?

It wasn't at that time..

We had tunnel vision with individual problems.

Thinking back...

Sometimes it takes solving just One problem to solve all the rest.

We actually did have a solution for getting more customers.

We childishly thought that with great food, word of mouth will naturally do the rest.

How wrong we were.

Choosing a wrong solution caused our own demise.

We should have took control and doubled down on getting more customers.

We should have doubled down on marketing while we had money.


Starting all over again.

Taking in these failures...

I decided to re-learn all my marketing knowledge from ground up.

It was back to basics understanding how new advertising technologies worked.

I decided to start working on marketing again with small business owners.

Because small-business marketing is exactly where I failed.

These strategies wouldn't have failed with a large company.

Spending money didn't hurt my pockets then.

But when it comes to your own wallet.

Ouch!

That's a different story.

Eventually I met a client that had a pretty bad experience with a marketing agency.

But here is the surprising part...

And that agency was marketed as a specialist in her industry.

What results do specialists provide?

She spent over $4800 dollars with this company and she got nothing in return.

No customers, just a bunch of emails that would not reply.

Feeling helpless, she reached out to a business associate who happened to be a fan of my work at my previous company.

We connected and I was pretty nervous when accepting this job.

My logical mind was saying "Don't do it".

If a specialist couldn't do it with all that fancy framework, what could a generalist business owner turn marketer do?

I only had foundational marketing principles and common sense to guide me.

I eventually got over my own objections and ran her campaigns anyway...

We had a monthly report in the first month to check in if our advertisements work.

My jaw dropped when I heard the results.

Our campaign that similarly cost $4800 brought her 6 customers.

Only 6? You must be wondering.

Here's where it gets exciting...

These were high ticket customers that paid $1000 a month and will continue paying for at least 2 years.

$4800 brought in $144000 in future earnings.

A whopping 30 times in return of investment

The first thing I thought to myself wasn't how great I felt about the results.

Here's my exact thoughts, word for word.

The marketing industry is broken.
Find out why the industry is broken