Hello and welcome to another lesson of Kirby's Coaching! 
We are slowly moving away from theory and into practical steps where you can execute and refine different aspects of your business!
Today we will be talking about building a digital presence for your brand!
Some of you have submitted your Kapferer's brand prism while others have not. Bear in mind that even though this is a 100% Free coaching by me, I am really serious about helping your company grow!
Without further ado, let's get started with this lesson!
Why Build a digital presence?
A brand on a piece of paper is not useful if it does not exist in the mind of your consumers. There are many ways that customers can get to know about a brand and these methods contribute to building Brand Awareness.
Macdonald's signature Golden Arches
With good brand awareness, your customers become very familiar with the qualities and images of your brand. Think of how a Golden arch spelling M tells you its Macdonalds.
While you can build brand awareness by advertising on outdoor media ( Billboards Etc.), we will be talking about how to build it online! 
Why? It's very accessible and low-cost to gain brand awareness for through digital marketing. 
Setting up a Facebook page ( Digital Billboard ) is free and you can start promoting your business on Facebook for just $5.
This is especially good for business who are doing marketing for the first time without incurring the big investments cost and lock-in period for physical advertising spaces. 
How do I build my digital brand awareness?
Similarly to physical location brand awareness. Getting digital brand awareness is making your brand accessible where your customers are!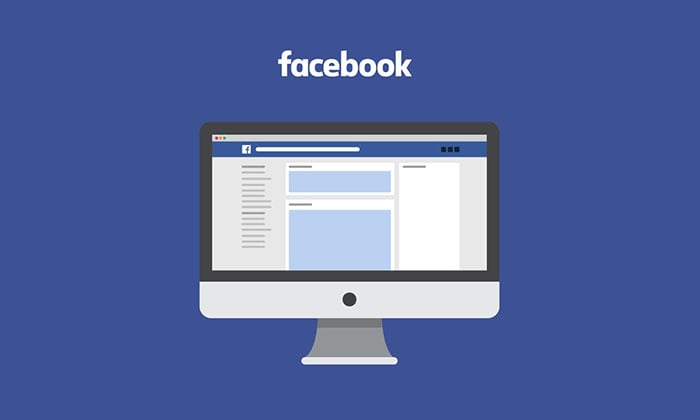 Facebook Page
A Facebook page is the first option that every business owner should have.
Why? It's free to create and most of your customers are already spending time there!
Not only that, your Facebook page must be credible at first glance as well!
Credibility can come from using beautiful images of your real physical location or product ( Try to avoid using stock images ).
You should also post frequent activity on your page to show that you are still in business as there are many dead facebook pages from failed businesses -- don't be mistaken as one of them!
The next point to improve credibility is Social Proof
Just like a physical location, an empty store can be intimidating for first-time customers who do not know much about your brand.
On the other hand, a store packed with customers can signify credibility for purchase!
Facebook page social proofs come in the form of page likes and post engagements ( Like, share, comment )
A wide range of emotions to engage with your post 
Getting social proof for your site may require a small investment of advertising budget but let me show you a nice trick to do it yourself!
Getting a page from 0 likes to 500 likes can be a big hassle as the same logic applies. If there is not enough social proof, customers will be wary to engage with your brand, it is a catch-22 situation.
Bootstrapping your Likes
Bootstrapping is tough but it's worth it!
The first method is tough but healthy for your Facebook page. Have your team, colleagues, and friends to like all your pages and posts!
Their post engagement kickstarts facebook's organic recommendation algorithm ( Notice how you can see posts and pages that your friends like? ).
Also having your initial likes from close friends, fans and supporters signify to Facebook that your page is very relevant, increasing your organic reach when your post is shared.
Posting regular and relevant content will slowly allow your brand to reach colder audiences, increasing your brand awareness eventually!
Like and share campaigns
The oldest trick in the book, the like and share campaign will only be effective after you have a good amount of likes for your page.
What is the Like and Share campaign? It is a lucky draw contest to award a prize to a random lucky winner ( or winners ) who have liked your page and shared your post.
It's very important to use a prize that is relevant to your brand to attract the right kind of fans.
If you do not have enough likes to get the viral effect going, simply boost your post to people who are more likely to engage with your brand! ( See 2-Hr Facebook crash course  for tips on advertising ).
A $50 budget would likely be enough to kickstart the intended reaction we want, more likes for our business!
If you have done this steps for a month, you will see hundreds of authentic fans for your business.
Paid awareness campaigns
💸Why do the hard work when you have an excessive budget? 💸 
If you are not willing to gather likes physically, you also run a paid awareness campaign!
The goal here of brand awareness is not sales but to let people know who you are.
Why? Would you tell someone to buy your product without introducing yourself first? Most probably not as your customer will be taken aback.
You can start a brand awareness campaign via Facebook advertisements to attract more people to be interested to know more about your brand. 
Only when your cold market become prospects ( They are interested to know more ), then you will create conversion campaigns to sell your product.
Don't worry you will learn a little more about Facebook advertising in the later lessons! 
🔥HOT TIP: If you are eager to start and want to learn advanced Facebook marketing techniques, look at our 1 on 1 coaching sessions
Website
Apart from Facebook Pages, there are also Linkedin pages and other free digital presence that you can create on other platforms!
However, the King of digital presence is still having some digital real estate to call your own!
From own your own domain name to complete customization of your design, a website is the one place where you can express your brand fully without the restrictions of cover photo size or profile picture.
A website is like a digital shopfront, you would expect your customers to make judgments about how serious your company is from your website alone.
Given its importance, basic information websites can start from $1000 dollars if you are engaging a web developer to do it for you.
As a bonus lesson for today, I will show you how to create a website with a Drag-and-drop builder that we have been using for a while! It's really easy to use for non-programmers.
Introducing WIX
Wix is a simple drag and drop builder starting from $8.50 USD a month without branding. You will have your own domain name and web hosting included which can already cost $100 a year if you do it yourself.
Wix's easy to use drag-and-drop dashboard 
It's also important to use domain names and hosting from the same provider as most vendors will make it harder to integrate with each other, it's really competitive in this industry.
Why are we introducing WIX? I recalled an incident where we faced great difficulties transferring our Godaddy domain name to WIX, we gave WIX a call and it was solved eventually.
The pleasant thing was that the operators were really patient on the phone compared to other providers so thumbs up for Wix 👍
But of course, you are free to use any other drag-and-drop builder if you have an existing one!
Use an existing theme that is already designed for you and replace all existing placeholder information inside. You can also customize on-top of their theme to give your website a personal flavor.
This will only cost you only $89 USD a year compared to $1000 for a designer and $100 a year on domain and hosting.
Driving traffic to your new website
You can list your website on your Facebook page and advertise it on Facebook!
On top of that, you can consider using Google Adwords as an alternative to Facebook marketing.
Google Adwords advertisements are basically the sponsored links at the top of your google searches!

Advertisements are shown as Sponsored links at the top of the page
Now there are simply too many ways to drive traffic to your website and we can't cover everything today so this is all I have for this lesson! 😊
Today, you have learned how to build a base for your digital presence within a reasonable budget! Yayy
In the next lesson, we will learn about how to drive traffic to your business through advertising!
Stay tuned! 😉